The School Select Learning Plus Expo is a regional exhibition, allowing high quality Enrichment Learning Providers to showcase their unique and colourful services to an invited audience of teaching professionals consisting of headmasters, school governors, teachers, cluster coordinators and others. The event presents innovative ways to narrow attainment and achievement gaps between pupils and is designed with schools, children and youth services in mind. The exhibition provides delegates with the opportunity to meet workshop providers in person and discuss the ways these unique services can benefit the school curriculum.
Learning Plus Expo is promoted in conjunction with the All Our Futures International Education in Business Conference, an accredited International Festival of Business, education week event. This 5 day conference organised by Aspire Trust will examine the wider role of business development within education with a range of key note speakers, discussion groups and marketplaces. Learning Plus will occupy one of these marketplaces, building on synergy with the host event to appeal to a broad spectrum of regional education professionals.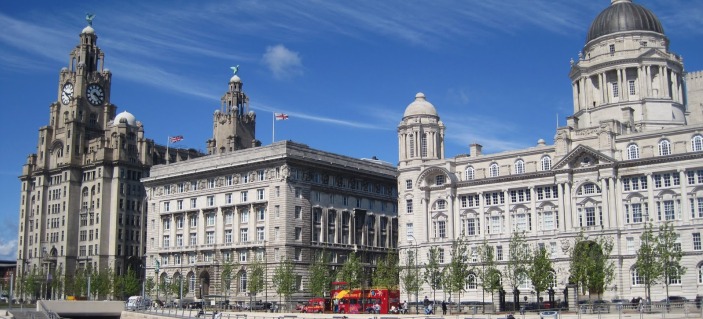 The event will feature as many as 70 organisations and educators who measurably affect the priorities of School Improvement Plans and through creative and engaging activities improve aspirations, attitudes to learning, attendance, attainment and life-long achievement. Exhibitors come from a range of teaching backgrounds (including Literacy, Science, Humanities, the Arts, Sport, ICT and PHSE) and can demonstrate their impact based on Ofsted Framework.

The event will also include workshop demonstrations, presentations and a hearty bowl of Scouse for those delegates arriving straight from school! Many exhibitors have signed up to the Expo discount scheme which will provide a range of special discounts and other incentives for bookings received from pre registered delegates either on the day or subsequent to the event.
The event takes place in the Cunard building in the heart of Liverpool City Centre. Standing proudly between the Liver building and the Port of Liverpool building the Cunard forms part of Liverpool's iconic 'Three Graces' waterfront and offers state of the art exhibition space, and extensive conferencing facilities, against the backdrop of a UNESCO World Heritage site.
In addition to 'All Our Futures' headteacher delegates from UK and abroad, the organisers extend an open invitation to all education professionals with affiliations to North West schools, colleges and nurseries alongside representatives from education authorities, local councils, children's centres or other interested parties.
Exhibition Stand Space
---
2m x 1m @ £275+ vat
3m x 2m @ £349+ vat
4m x 2m @ £425+ vat
Your package will include:
---
• Full page company profile in printed magazine to accompany the event.
• 10,000 copies of magazine distributed to each school headmasters in North West.
• Profile listing on School Select website
• Banner advertising on School Select website
• Featured Listing in e-shot campaign to database of education professionals
• Refreshments
Exhibitors will also have access to our artwork design team and preferential printing rates for a range of marketing and promotional materials including pull up banners, leaflets, business cards, posters etc. Opportunities will exist throughout the day for performance based demonstrations and presentations within the event framework. In addition to the exhibition space we are hoping to provide a staged performance area to host a succession of short practical demonstrations from any interested workshop providers. We hope to add an air of entertainment and carnival to proceedings and by doing so create an inspiring ambience to further engage our audience.
For details telephone Claire Langrell 0151 200 7422 claire@school-workshops.com
To reserve a stand please email exhibit@school-select.com or call Melissa 0151 200 7422